Ron Evans
President
Ron Evans has been in Chapel Hill since 1990. He has worked with the US Environmental Protection Agency since 1980, primarily dealing with air pollution issues. He is passionate about local sports and was a competitive bike racer through the mid 2000's when he returned to playing soccer. His two children played sports both in the Chapel Hill school system and for other area teams. Supporting Orange County children and adult participation in sports through the foundation allows him to give back to the community and encourage others to share the fun of being active.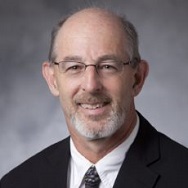 James Voyvodic
Vice President
Jim Voyvodic is a research scientist Associate Professor of Radiology and Neurobiology in the Brain Imaging and Analysis Center at Duke University. He has a B.S. in Physics from Yale University and a Ph.D. in Neural Science from Washington University in St. Louis. At Duke, his primary research interests involve using functional MRI to study how the brain processes information about vision, language, and sensory-motor behavior. As Technical Director of Clinical fMRI, he also develops and applies diagnostic brain function imaging for patients preparing to undergo brain surgery. Jim lives in Chapel Hill with his wife Lucia; they have 2 adult children, Clara and Lucas. Outside the lab and home, Jim's primary interests are traveling and playing soccer.
David Stephan
Treasurer
Mr. Stephan is an associate portfolio manager with over 7 years of finance and investment industry experience. He currently works for Hamilton Point Investment Advisors LLC helping to manage in-house investment strategies. Prior, he worked at Schneider Downs Wealth Management Advisors LP, where he supported operations and was an investment analyst. He received his B.A. in finance, accounting, and investment management from Duquesne University and is a Chartered Financial Analyst (CFA) charterholder. David enjoys biking, soccer, reading, and spending time with his wife Jamie, and bulldog Lucy.
Théo Gandelheid
Board Member
Théo Gandelheid works for Gallagher where he leads the outreach to help businesses with their employee benefit structure and H.R consulting strategies. He received a B.A. from the University of North Carolina at Chapel Hill in Economics and French Literature. Théo was selected by the Board of Directors as the foundation's first president in 2017. He oversaw the first year's growth, helping raise money and defining how the funds would be best spent. Théo wants to give back to the community by making it possible for more children and adults to play recreational sports. He has completed volunteer projects in France, Dominican Republic, Colombia, and the U.S. Born and raised in Marseille, France, Théo loves to travel, spearfish, hike, and play soccer during his free-time.
Olivia Trogdon
Founding Treasurer
Olivia Trogdon is a graduate of North Carolina State University. She studied Mathematics, with a minor in International Studies. Born and raised in Chapel Hill, Olivia was fortunate to get to try many different recreational sports, from swimming and diving, to lacrosse and soccer. She finally found her passion running cross country. For her, sports were vital to her childhood, and continue to be an outlet for her now when she is not studying or working. Olivia aspires to give children the same opportunities she had.
Haris Morgan
Tech
Simply dummy text ever sincehar the 1500s, when an unknownshil printer took a galley of type and scrambled it to make a type specimen book.